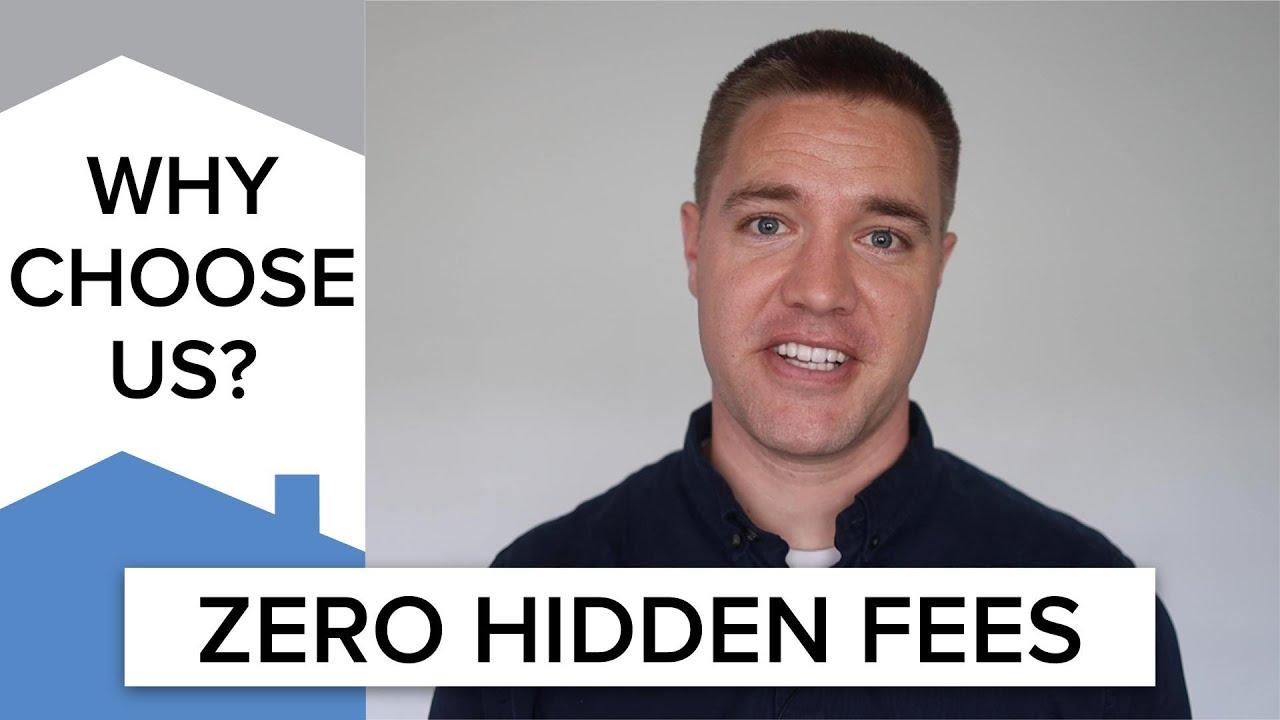 When clicked, this video is loaded from YouTube servers. See our
Privacy Policy
for details.
Jensen Properties charges a standard management fee that will be a percentage of rent collected each month. We don't charge any other fees and we're always transparent. This means that we only get paid when you do. When we collect rent, our management fee percentage is taken from what is collected, and whatever remains after paying invoices is sent to you by the 10th of each month. Since we have zero hidden fees, our goals align with yours. Our goal is to maximize your investment as quickly as possible.
If you are currently looking for a San Diego property manager, make sure you ask them about some of the most common fees that tend to pop up - usually unexpectedly. They all add to your cost of having that property management company. Most San Diego property managers will have at least one hidden fee that isn't communicated until it's too late. Here are some common fees that you will run into with other property managers:
Leasing Fee or Tenant Placement Fee
This fee can be anywhere from $200 to $500 and is charged each time the management company signs a lease with a new tenant. That means that your property manager could be collecting this fee every year. Sometimes these fees are waived through guarantees that they'll rent your unit quickly, but that means their goal will be to rent it quickly and collect the leasing fee (even if it means a lower rent price for the unit). This fee also means that your property manager profits from your unit vacancy and they will collect a bonus each time they find a new tenant. This can mean that they won't be looking for long term tenants and minimizing your vacancy time. At Jensen Properties, there are ZERO leasing and tenant placement fees.
Lease Renewal Fee
When a tenant wants to re-sign for another year or the management company does their rounds of rental increases, there can sometimes be a lease renewal fee that you will have to pay. Lease renewals and rent increases should be a common goal and no one should have to suffer for getting that done - especially you as the owner. Make sure your property manager doesn't double dip and collect a fee from you every year for renewing leases. At Jensen Properties, there are ZERO lease renewal fees.
Onboarding Fee
As a new client, sometimes your property manager will want to charge an onboarding fee to get your property put in their system and get things going. Onboarding properties can often be hard since there is a fair amount of communication that needs to happen. Onboarding can often include communicating with you as the owner and getting key information, communicating with current tenants, inspecting the property and making sure it's rent ready, coordinating vendors and maintenance, and gathering information from past property management companies. Since this is a lot of work, some companies will charge a fee for onboarding. At Jensen Properties, there are ZERO onboarding fees.
Maintenance Coordination Fee or Project Management Fee
Often, property management companies will charge a fee for managing or coordinating large maintenance projects. That means if you have a large make ready or turn, you will have to pay your property manager a percentage of the total project cost (often 5-10%). That means if you want to remodel your rental unit between tenants and spend $5,000, your property manager might charge $500 extra for managing the work. This fee will often show up when an insurance claim pops up. Insurance claims add another confusing layer to the situation and that means more of the property manager's time. At Jensen Properties, there are ZERO maintenance coordination or project management fees.
Eviction Management Fee
Some companies will charge an extra fee when they have to evict a tenant. At Jensen Properties, we try everything possible to avoid evictions since they are always inconvenient and never profitable for owners or tenants. We will use our Eviction Avoidance Process to try and negotiate with the tenant and then if we are still unable to find a solution, we will manage the eviction for you. All legal costs will be charged to the tenant, however, keep in mind that charges quickly add up and usually tenants fail to pay anything. Sending their balance to collections can mean that you will only see a fraction of that money again. Evictions are always painful, so Jensen Properties doesn't want to make it hurt even more. With Jensen Properties, there are ZERO eviction management fees.
Early Termination Fee
Many property managers will charge an extra fee if you cancel your contract with them. Our Satisfaction Guarantee means that if you aren't satisfied with our services, we'll do whatever we can to make things right. If our efforts to make it right still don't help you feel satisfied, we will discuss solutions with you and you can end your contract at any time. With Jensen Properties, there are ZERO early termination fees.