SERVICES & PRICING
Do You Need Property Management Services?
Managing a rental property is an uphill journey with many twists and turns. Don't make the trek alone. At Uplift Property Management, we perform extensive market research and analyze each property on macro and micro levels to develop a detailed plan for success.
We are your go-to property manager for all your San Diego property management needs. All our management fees are based on a percentage of incoming monthly rent. That means that we only get paid when you do. We also GUARANTEE our zero hidden fee management.
We never charge extra for leasing your property, coordinating maintenance, or managing large projects. When you become an Uplift client, we will take care of your property like it is our own investment.
Click on the "view details" buttons below to learn more about the services included with each option. Don't hesitate to contact us with questions.
FREE RENTAL ANALYSIS
GENERAL SERVICES INCLUDED
Dedicated Portfolio Manager assigned to your property
Responsive team ready to provide professional advice and consultations specific to your property
Powerful reporting provided online and accessible from your smartphone
Communication with all owners and tenants to answer questions and resolve conflicts\
Notes kept on all tenants and properties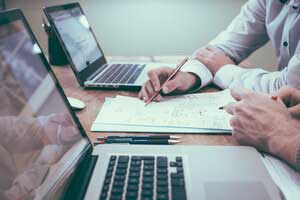 ACCOUNTING SERVICES INCLUDED
Holding reserve funds for emergencies
Collection of move-in funds (rent and security deposit)
Automated rent collection via online tenant portal
Owner payments via direct deposit on 10th of each month
Monthly and yearly accounting and financial reporting
Utility billing setup with tenants
Payment of recurring and non recurring bills for property
Detailed statements and reports for tenants, owners, properties
Calculate charges for tenant caused damages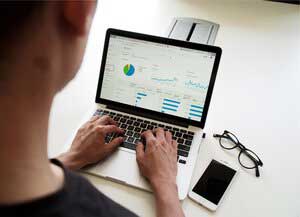 LEASING SERVICES INCLUDED
Listing Photos for your unit
Detailed market research and strategic pricing
Advertising on main rental sites
Automated self showings for prospective tenants
Communication with prospective tenants
Detailed electronic applications
Credit and Background checks for all applicants
Tenant selection (first come, best qualified)
Lease signing (no leasing fee)
Move-in and move-out inspections with detailed photographs
Roommate and lease changes
Conflict resolution and eviction proceedings
HOA communication
Serve and send notices for unpaid rent, breaking of lease, HOA violations, etc.
Lease renewals
Security deposit disposition for tenants after move-out
NO EXTRA LEASING OR TENANT PLACEMENT FEE!
MAINTENANCE SERVICES INCLUDED
Troubleshoot maintenance issues with tenants
Assign work orders to licensed and insured vendor from our preferred list
Coordinate all maintenance and safety inspections
24/7 emergency maintenance service
Develop and keep long term working relationships with vendors
Discounted property management pricing from some vendors
Coordination with insurance when necessary
Work order and invoice records for all work
NO EXTRA MAINTENANCE COORDINATION FEES!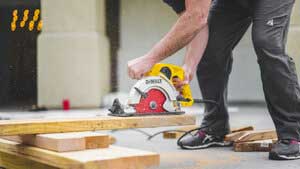 8%
Single Family/Condo Full Property Management
Cost: 8% of Gross Monthly Rent Collected
SERVICES INCLUDED:
Full Leasing Services

Full Maintenance Coordination Services

Full Accounting Services
VIEW DETAILS
Multi-Unit Full Property Management
Cost: 8% of Gross Monthly Rent Collected
(price varies by property)
SERVICES INCLUDED:
Full Leasing Services

Full Maintenance Coordination Services

Full Accounting Services
VIEW DETAILS