It's happened to all of us at some point: You sell your home, and then you realize that you actually made a mistake. You didn't have any plans for the future, or you overestimated the value of your house.
Given how frequently the housing market fluctuates, selling your home may put you at a financial disadvantage. Instead of making a profit when buyers are ready with cash offers, you have to lower the asking price and risk reducing your return on investment.
The alternative is to rent out the house and real estate property to give you time and income to consider more options in the future.
Let's go through some of the more critical questions to ask when considering renting out your real estate property, as well as the many benefits of growing your income through being a landlord.
Why is Your Home Not Selling?
Have you ever wondered why the home property you really want to sell is not selling? Many homeowners are facing this question. They have tried to sell their house for some time, but despite making necessary improvements and lowering the asking price, there are no buyers interested in purchasing it.
This can be frustrating for any homeowner who wants to move on with their life and get out from under the burden of having a home they or cannot sell. Most often, your home isn't selling because the market is not ready for your property, or there are repairs/improvements you need to make but lack the financial resources to see them through. When you rent out home assets, you avoid these situations until you can find a more lucrative position to try the market once again.
Questions to Ask Before Selling Your Home
If you are considering selling your home, you must ask yourself a few questions before making that decision. You will want to ask:
Is the market ready?
The first step to selling a home is finding out if the market is suitable for you. If it's hot, you may be able to sell your home quickly. If it's slow, it could take months to find the right buyer and get them to agree on a price point.
Will you make a profit?
You may be wondering how much you can make. The answer will depend on the size of your property, its location, and the type of home. Before you rent out real estate property, look at comparable homes in your area to determine if they are selling for more or less than the asking price.
What will the taxes mean?
When you profit from selling a home, you most likely will have to pay taxes. As of right now, you can avoid those taxes if the profit margin is under a certain amount. If not, you'll pay sky-high tax rates that can cut into your profits. Talk to an accountant to be sure if this is the situation you are facing from a sale.
Is your move only temporary?
If you are moving into a new country or city and only staying for a short time, you may want to rent out your house instead of selling. This way, you have a home to return to whenever your temporary travel or business obligations end.
Consider the Cost to Rent Your House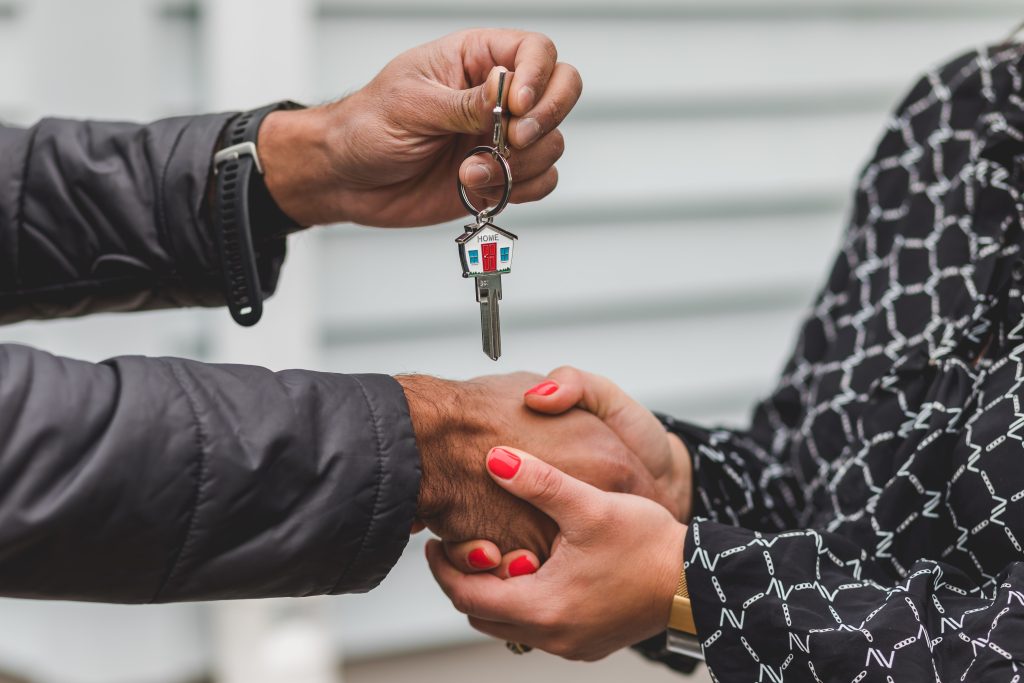 Rental properties may be the way to go if you're having trouble selling your home. Renting out this property will allow you to make money while waiting for the right buyer, which can be a blessing when you need quick cash and want to avoid paying someone else for storage.
Look at rental properties in your area to get an average amount you should charge. Then, total up the following expenses and subtract that from your estimated rental amount. This will give you the income you can expect when you rent out your home. These expenses include:
Mortgage Payments
Property Taxes
HOA Fees
Landlord Insurance (property/injury/liability)
Maintenance/Property Management
Rental Advertising
Repairs & Replacements
Some Non-Tenant Utilities
Let's run an example. You have a beautiful 3 bedroom, 2 bath home in Central Maine. You purchased the home for $275,000, but the selling price is only $250,000. So instead of losing money, you decide to rent the property. Local comparable units are renting for $2,300 per month. So you run the numbers:

Mortgage Payments, $875
Property Taxes, $125
HOA Fees, $0.00
Landlord Insurance, $85
Property Management, $150
Rental Advertising, $25
Repairs & Replacements, $300
Some Non-Tenant Utilities, $68

That totals $1,628. If you take your total anticipated monthly income of $2,300 and subtract your expenses, you are looking at a monthly profit of $672. That is more than an extra $8,000 every year!
If You Have the Time, You Can Make a Massive Profit
If you have the time, you can make a massive profit by renting your property instead of selling it. Of course, if you are considering listing your home for sale and selling it at market value, that's great! But there is another option worth considering: renting it out. With a little bit of effort, you can easily convert your home into a profitable rental property machine. Do not sell your house in a down market. Instead, decide to rent out your real estate property and earn an extra income that gives you time, freedom, and flexibility to make any decision you wish in the future.
Still not convinced? Let's look at the benefits of renting your house out:
10 Fantastic Benefits of Renting Your Property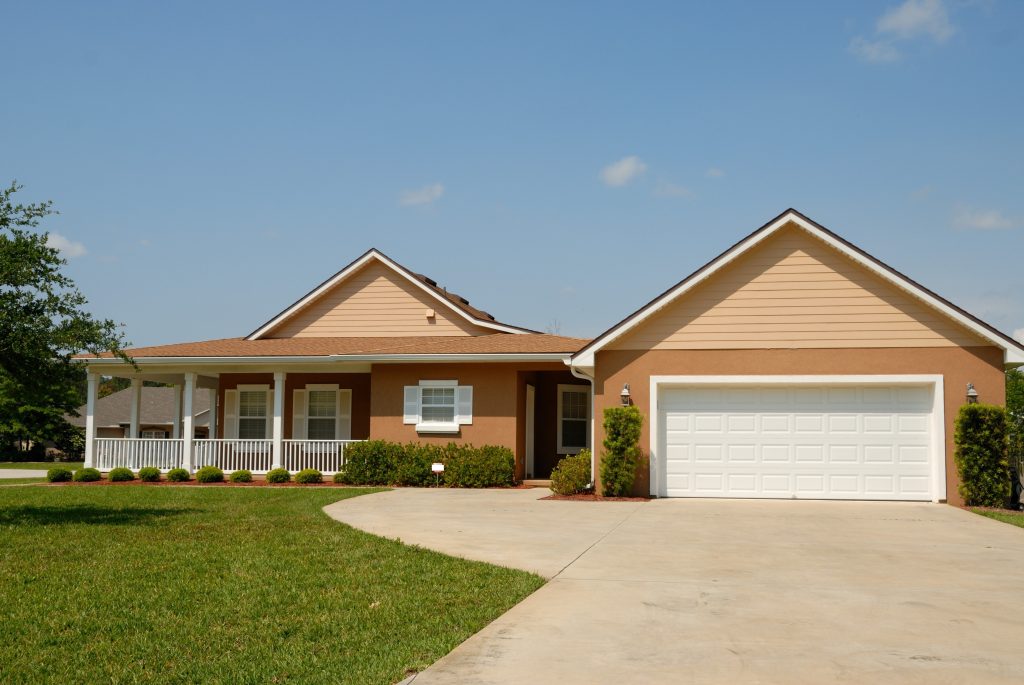 1 – Gets You Through a Tough Economy
As the economy continues to fluctuate and property values remain stagnant, you need to find new ways to make money. Selling your home for a low price may not be an option anymore, but that doesn't mean you have to wait years for it to sell! Renting out your home can provide you with a reliable income while the economy recovers from whatever new political, international, inflation, or socioeconomic issue.
 
2 – Provides Tax Advantages
If you are renting out your home, there is much to be gained from the tax advantages of being a landlord. Being a landlord means you can take advantage of deducting any costs associated with owning their property. They may also claim depreciation on their investment property to reduce their taxable income for that year. This helps provide some relief when it comes time to pay taxes each year so you can build pre-tax wealth while others are struggling.
 
3 – Creates New Income Streams
If you're like most people, your home is probably one of the most significant investments you've made in your life. Besides the obvious benefits (your own place to live!), it provides equity for future use and provides a steady source of income each month via rent payments. These extra payments help if you have unexpected medical bills, loss of your job, or suddenly have a few more mouths to feed.
 
4 – Help Others Needing Housing
If you have a house that is in need of occupants, do not sell your home for cheap. Instead, rent out your house. You can help people struggling to find housing when moving to a new area. We always hear about the housing crisis and how few options there are for people in need. That means you have the power to sift through applicants and select fantastic tenants you can rely upon for income while also providing them a safe home.
 
5 – Automation Makes it Easy
Automation makes it easy to manage your rental listings and tenants. From tenant screening to payments, automation allows you to save both time and money while reducing the risk of human error. There are plenty of cloud-based software programs available to communicate with your property management team, accept tenant payments, improve screenings, and more.
 
6 – Could Make More with Short Term Rentals
Short-term rentals are another great way to make money from your property without going through the hassle of long-term leasing. You can rent out the home for a week or two and make back more than you would in a long-term lease agreement. In fact, some owners have earned thousands of dollars by renting their properties out on house-sharing apps and websites.
 
7 – Save Up to Purchase More Property
If you rent your home, you can use the money you make from renting it out to purchase other properties. You can also use this money to invest in other commercial properties and make even more money. This will help increase your net worth and give you more options for investing in real estate. Many of the millionaires in the world get their start in real estate investing exactly this way.
 
8 – Creates a Business You can Pass On
You can also create a business you can pass on to your children and/or family members. This way, they benefit from being part of your legacy and getting real estate property worth thousands of dollars. Duplexes are fantastic examples. You can purchase a duplex under an HOA loan, live on one side, and rent out the other. The same idea applies to your current property and is a good reason why you do not sell your home cheaply.
 
9 – Gives You Time to Consider Other Options
Renting out your home gives you time to consider other options. You can rent it out while you are looking for another home. Or hang onto the property and wait for the market to balance back out. No matter what, you get reliable flexibility instead of rushing to a short sale ending in financial loss.
 
10 – Increase in Leverageable Appreciation
If you had bought a house for $200K, but now it's worth $300K, you have just made $100K on your investment. The same is true if you demonstrate to a bank the increased monthly value of the property. This gives you the leverageable appreciation you can use for everything from small business loans to capital investment sources in a new financial endeavour. When you rent out your house, you have more financial opportunities. This is a great way to increase your wealth!
No Matter What, Do Your Due Diligence
Check your home's market value and ensure you are informed about tenant rights. Check local laws, as well as the tenant screening process and rental agreement, before renting your property out to tenants. Also, check if you need to get a tax identification number in order to rent out part of your home or apartment. You want to go through any steps involved in renting out your property so you are 100% compliant and legal. This way, you are protected and can rest back as the money starts rolling into your bank account.
Need Help? Use Our Team

When you rent out your home, you create more flexible wealth that can be used to build new businesses or pay down any kind of debt. If you are nervous about how to manage your new rental property on your own, don't worry, we've got you covered. Jensen Properties offers San Diego property management services from rental analysis of your expenses to accounting, so your finances are in order when it comes time for taxes. We also provide a direct portal for renters looking to find properties like yours. Let our team be the critical factor in your decision to make more money from converting your home into a valuable rental asset.

Visit our site today or contact our team to learn more about how Jensen Properties can transform your San Diego rental property experience.
Wrapping it Up
If you're ready to make money, consider renting your property. It can be a great way to give yourself time to think about what you want next and still have financial security. Do not sell your house when the market is down, and risk losing out on all your initial investment. People need housing, and you have a reliable method to earn extra monthly income with only a little effort.
Who knows. Renting your home may be the first step to a new business and real estate investing career!